Anime– Whether you've been watching it for a while or you're just starting off, you've probably heard of Studio Ghibli and their incredibly beautiful creations. A legend in the world of Anime, Studio Ghibli's fantasy worlds are like nothing you've ever experienced before.  The amazingly original anime stories and their aesthetically pleasing animation style will completely emerge in a world of all possibilities. Therefore, here are 7 incredible Studio Ghibli animations to add to your "must-watch" list.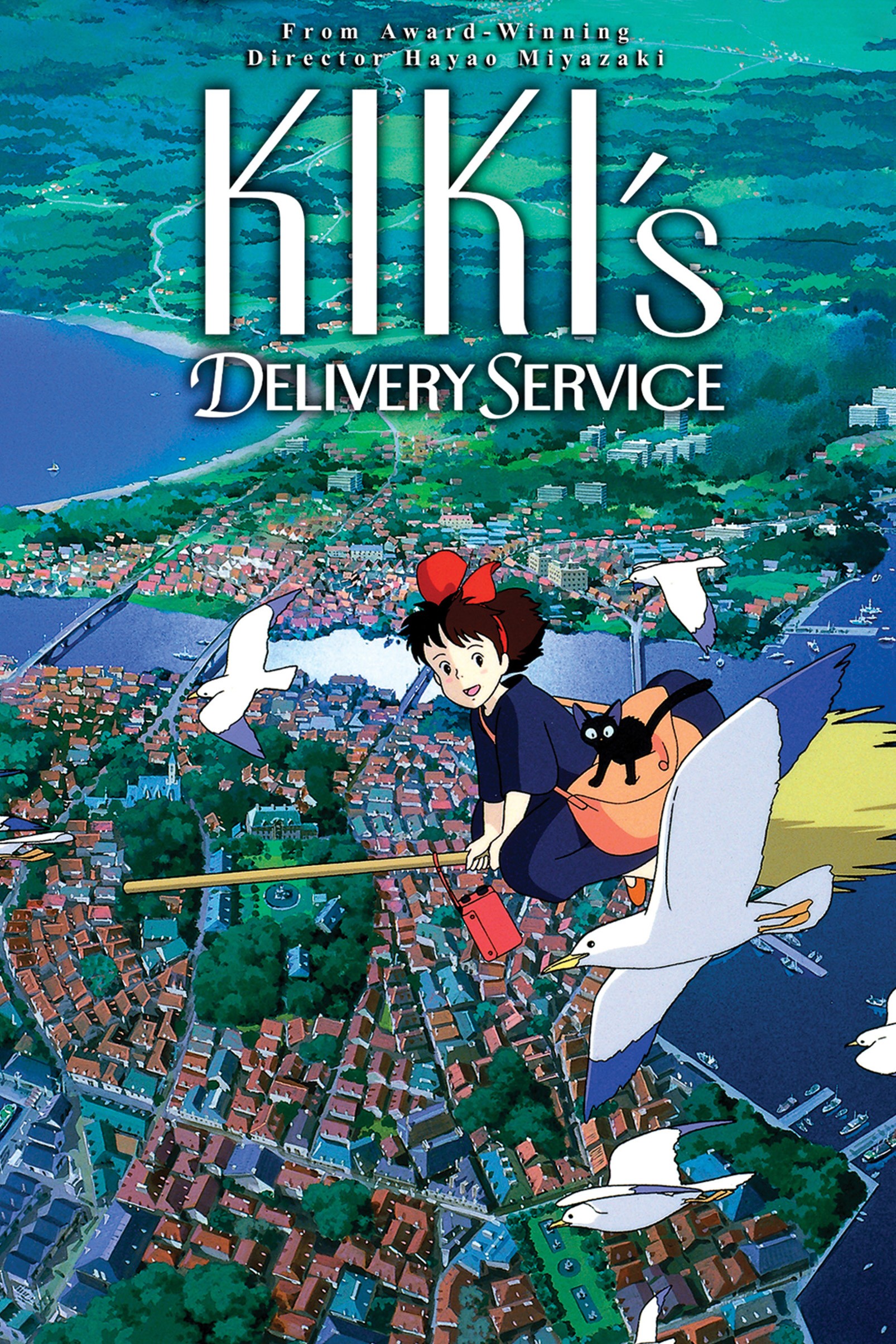 Kiki is a 13-year-old witch who has to move alone for a year in a new town as part of her training program. She takes her talking cat, Jiji with her and the two set out on a new adventure. Upon arriving in the new city, she sets up a delivery service to earn some money. After all, there's no faster courier service than a flying one. She uses her broomstick and her magical powers to deliver things to people, but she soon grows to be insecure and doubtful of herself which results in her slowly losing her mystical abilities. The only way to get them back is to learn to be confident in herself and her talents.
This coming-of-age anime is a heart-warming story that will absolutely captivate your eyes and soul.
10-year-old Chihiro moves to a new city with her parents. On their journey to the new house, they discover a seemingly abandoned village where they stop to eat some delicious eating food. Given that she wasn't hungry, Chihiro decides to explore the village but soon learns there are evil creatures who come out to play when the sun goes down. As she goes to get her parents and leave, she learns they've been turned into giant pigs. Her new friend, Haku, explains she must work at the local Bathhouse if she wants to set herself and her parents free.
Personally, I was absolutely mesmerized by the creativity and novelty of this anime story. It deserves all the hype around it.
After becoming friends with a wizard named Howl, Sophie's uneventful life completely changes. Howl lives in a magical moving castle. However, when Sophie encounters the Witch of the Waste, who was jealous of her relationship with Howl, she puts a curse on her that transforms Sophie into a very old lady. In order to remove the curse, she seeks the help of her friend, wizard Howl, and the two go on an incredible adventure to try and return Sophie to her original age and beauty.
After suffering an asthma attack at school, 12-year-old Anna Sasaki gets sent to live in the countryside for summer break as the air is cleaner there. There, she encounters Marnie whom she quickly becomes very close to. As the story unravels, we learn more and more about their friendship. The entire animation is sprinkled with metaphors and themes that are much deeper than they seem. This anime offers a true roller coaster of emotions.
In this anime ,upon exploring the water shore one day, Sosuke comes across a goldfish whom he takes into his home and named Ponyo. In reality, Ponyo is a goldfish princess whose biggest wish is to become a human herself. As she gets closer to Sosuke, she becomes more and more humanlike. When escaping from the water kingdom, Ponyo spills over some magical potions that bring disaster to Sosuke's village. To stop the waters from destroying the town, Ponyo must return to her rightful home and restore the peace.
The Secret World of Arrietty
In this magical world, tiny people live in normal-sized people's houses from whom they borrow supplies, such as food. However, in order to survive, they must not be seen by the homeowners. One day, as Arrietty ventures out to take a few sugar cubes she is seen by Shawn, the homeowner's 12-year-old boy, who, however, decides to keep her secret and even help her. Despite their friendship, the tiny family gets discovered and Arrietty's mother is captured. The two must do anything in their power to get her back safely.
This coming-of-age romance comes with a rather unique story. Umi Matsuzaki is a high school student who lives in a boarding home on Poppy Hill. Every day she raises the flags which read "I pray for safe voyages" for the sailors to see. Shun, a member of the school's newspaper club always notices the flags on his way to school. Together, they set out to stop the school's clubhouse from being demolished.
The images of a town on the verge of modernization are breath-taking. The beautiful imagery mixed with a heartwarming anime story makes this anime one of the most beautiful cinematic creations.