Most of us have experienced being so into a good video that we refuse to do anything else. It usually completely takes over our lives for a few days or weeks. So, if you miss the feeling of being utterly emerged in a fantasy world, here are a few amazing video games for everyone's tastes.
The Sims
I think it comes as no surprise that Sims is easily one of the most addictive video games. I mean, the possibilities are endless. But just in case you've never heard of it, or want some motivation to start playing again, this game allows you to create your ideal person or family and decide how they live their life. It is incredibly customizable, from characters' appearances to creating and decorating entire houses. Everything and anything is what you make of it!
The game also includes various Extension Packs that enhance the number of adventures you can go on and things you can do or become.
---
---
Create your own digital life and go on various exciting adventures!
---
Minecraft
I know, another classic, but I believe this game just keeps improving. This is also a very customizable game with endless possibilities; however, it is also highly interactive as you can play with others online. After its resurgence in 2020, the game has only improved and updated to its current version which is very different from if you were a fan in, let's say, 2014.
It is essentially a building and crafting game, but I believe its most creative aspect is the fact that you can access customizable maps, either on your own or with friends. Essentially, you get to play a game in another game.
---
Minecraft: Java Edition for PC/Mac
---
A very entertaining game to play by yourself or with your friends!
---
Life is Strange (I, II, and III)
This storyline-based video game will absolutely captivate you! Although it feels like you're watching a movie, Life is Strange allows you to make decisions for your character that could have a major impact on how the plot changes and what adventures you get to go on next. Just like real life, every decision counts.
The stories themselves are very entertaining and will have you very invested in the characters' lives in no time! In both versions of the game, your character is a teenager, and I think you can imagine that can't mean not getting into trouble.
---
Life is Strange: 1-3 Boxed Set

---
Get ready to make some life-changing choices for your characters!
---
Outlast (I and II)
If you're looking for high-quality horror and storylines, you have come to the right place!
It is a first-person survival horror where your character, a freelance investigative journalist, Miles Upshur, decides to explore a psychiatric hospital and document his journey and findings.
The second version of the game takes you on another journey as your character and his wife try to uncover the truth about a strange murder. But the plane they are in crashes, you are stranded in a remote area trying to find your injured wife. But end up stumbling upon a much darker truth.
However, this game is not for the faint of heart! The creatures are always lurking around the corner waiting for your next move.
---
---
A type of horror you've never experienced before!
---
Diner Dash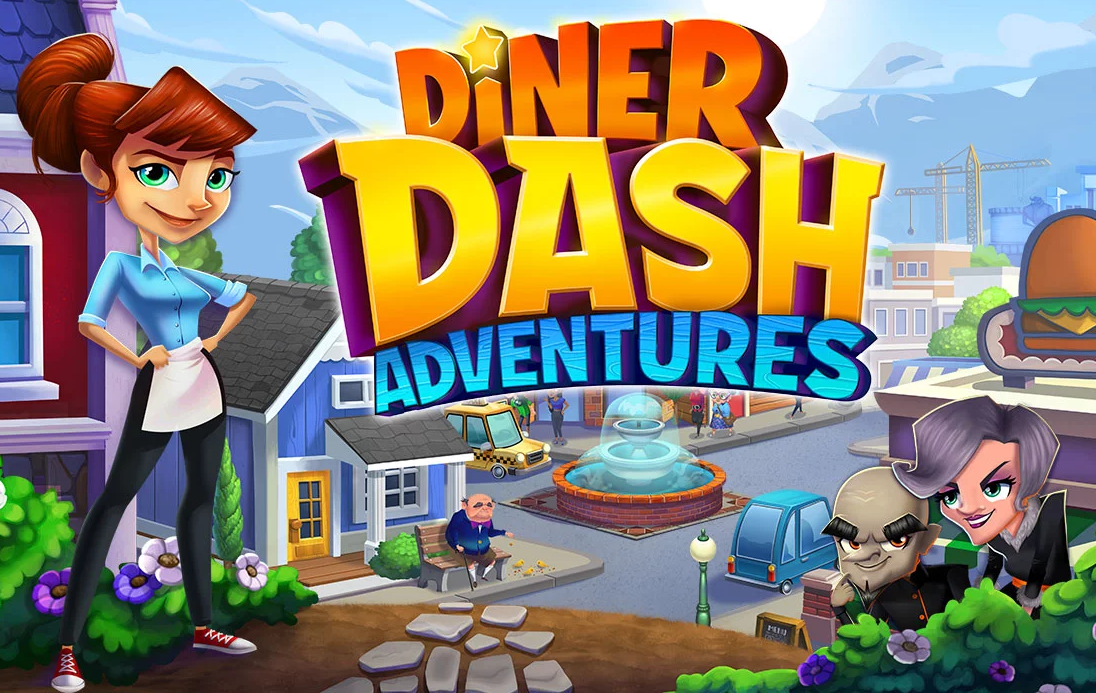 This might sound like a weird pick, but it's one of my all-time favorite games.
It is a strategy and time management game where your character, a waitress named Flo, has to serve multiple tables in a certain amount of time. As you achieve your tasks, you move on to a harder level and you can upgrade the restaurant, the skills, and even your outfit! It is incredibly entertaining and addictive and even if the concept may seem simple, it's actually quite challenging. Don't believe me? Try it yourself!
City Skylines/Tropico
Do you have dreams of developing and managing your own city? Well, these games allow you to do just that!
Everything that goes into creating and building a city (City Skylines) or an island (Tropico) is in your hands.
---
---
Live in a world where you make the rules!
---
Stardew Valley
This game is an open-ended farm-life RPG. After your character inherits their grandfather's old farm, they must restore the land and turn it into a bountiful and lucrative area. Your resources are limited in the beginning, but as you advance, so do your assets. But farm life can mean anything you make of it! You learn to live off the land, make friends, discover treasures customize your character and home, and even come across some dangerous monsters.
---
---
Extremely cute and very fun, whether you play alone or with friends!
---
Sea of Thieves
All aboard, Captain! Well, more like Pirate…
You can play this game by yourself or with friends as you try to conquer the wild seas by fighting against other players or by completing missions which include finding hidden treasures, battling ghosts and monsters. You can even steer, repair or get the ship ready for battle!
---
---
Conquer the seas and take a dive into the unknown!
---
Forza Horizon/ Motorsport
Sometimes driving in video games is way more fun than driving in real life. Especially since there are no real fines, you can race on courses and you can even drive or customize the car of your dreams.
Challenge players all over the world to race you, both on tracks (Motorsport) or on the streets of a fictional Great Britain (Forza Horizon).
---
---
Driving has never been more fun, yet more realistic with these amazing graphics!
---
Overcooked/Party Animals
If you're interested in silly games you can play with your friends, these are the perfect match for you!
Overcooked tests your teamwork abilities as you and your friends try to prepare, cook and serve various dishes for customers. But be careful! You must do so before they get tired of waiting and leave.
Party Animals is essentially the opposite of teamwork as you have to try to knock your friends off the map. The last one standing is the winner. But the best part is you get to play as various incredibly cute animals.
---
Overcooked! Special Edition + Overcooked! 2

---
Teamwork makes the dream work in this hilarious multiplayer game!
---